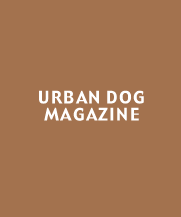 By:
Doggie Buying Guide

It's just days before Christmas and after dragging yourself home from a long exhausting day at the malls you collapse on the floor of your living room surrounded by shopping bags, boxes, wrapping paper and bows.

Suddenly a warm, wet tongue glides across your cheek to welcome you home. As you open your eyes and look up, you see your fuzzy friend stick his nose into a bag or two and turn to you with inquisitive eyes that say "What's in there for me?"

You didn't forget him did you? He's the one who's always there waiting for you when you get home after a long day at work, who's just as content snuggled up with you watching TV as he is on a long run through the park. But he's got his bowls, his collar and his leash. What else, you ask, can I get my dog? Come on now, if you can find something for Aunt Edna who has everything you can surely find something for Fido. And if you're still stumped here's a rundown of some of best stores and websites to shop for the canine or canine lover on your shopping list.


Jefferson Feed, Garden and Pet Supply Jefferson Feed's huge, sprawling location on Jefferson Highway gives them ample space to stock just about every dog toy, dog accessory, dog treat and stocking stuffer imaginable. Special Holiday items include fresh treats from their Doggie Bakery as well as festive jingle bell collars, treat bags and stuffed toys. If you're still not sure what to get that special dog or dog lover after rambling through their huge gift selection, gift certificates are always a great option. This year Jefferson Feed is also one of 25 retail establishments throughout the New Orleans area with a LA/SPCA Donation Tree. For as little as a $10 donation to the LA/SPCA, you can choose to take home a stocking an ornament hanging on the tree. Also<-don't forget to check the Dog Days calendar for the Jefferson SPCA LA/SPCA pet photos with Santa.

Double "M" Feed, Garden and Pet Supply With nine locations around the metropolitan area, you might say Double "M" Feed, Garden and Pet Supply has its paw on the pulse of the local market. Besides the usual assortment of specialty foods and supplies for your dog, cat or horse (horse?), at Double "M" you'll find everything you'll need to get you and your pal through the holidays. Going on a little getaway back home or off to the slopes and want to take Fido? Double "M"s got you covered with great travel kennels and bowls for pooches of every size and shape. Looking for a few odds and ends to fill up his stocking? Check out the large assortment of holiday themed squeak toys and rawhide chews.
And if Santa brings you the new friend you asked him for on Christmas Eve, you'll want to hit Double "M"s stock of adjustable training collars and leashes, puppy bowls and snuggly beds. You can also shop their website at www.doublemfeed.com. Don't forget to check the Dog Days calendar for the LA/SPCA and Jefferson SPCA pet photos with Santa.

Three Dog Bakery Everyone gets a sweet tooth around the holidays, including dogs. Three Dog Bakery to the rescue. At its Royal Street and Northshore Columbia St. locations, this specialty shop offers an extensive assortment of baked goodies sure to please even the pickiest pooch. Besides gift certificates that allow the recipient to bring their pup in to pick out her own cakes and cookies, Three Dog also offers Holiday Gift Boxers and Gift Bassets, pre-made and customized gift sets packed with items like treats, toys, collars, bandanas and on and on. The pre-made Boxers and Bassets are priced from $19 to $35, with customized packages priced according to what's included.
Christmas cookies, Hanukkah cookies and toys, doggie Santa hats and vests are just a few things you can find here.

Silver-bones.com Problem: Your miniature poodle Precious gets jealous when you put on your pearls to go out.

Solution: Give her her own.

At Silver-bones.com you'll find cultured pearl necklaces in various sizes and colors, sure to make Precious the envy of the entire dog park. Pearl strands range in price from $81.50 to $111.50 depending on length. The site's primary wares are six different silver pendants perfect for your four-legged friend. Each beautifully cast pendant, like the vertical bone, the bone over heart and the crown and hearts, can be engraved with your pup's name. The pendants range from about $45 to $70 depending on style and size.

CanineArt.com Want to remember your best friend forever? If regular photos just aren't enough then you might want to check out canineart.com. Dog portrait painter, Betsy Doody, masterfully captures the heart and soul of the animals she renders in oils, gouache and watercolor. Doody usually paints the portraits from photos sent to her by owners.
She believes the true soul of the animal is revealed through its eyes and that's why she often begins the painting there, allowing the rest of the piece to be determined by the eyes. Doody who began painting pet portraits in 1992 has since established a nationwide clientele.

PlanetDog.com This website has everything a dog lover could want. There's an imported fleece stocking in a fantastic Dalmatian spot pattern that's big enough to fit even the oddest shaped gifts for your pup ($14.95). Also here, you can pick up a great book titled "Pup" by renowned photographer Deborah Samuel who masterfully captures the best of dogs and their people. It's a book guaranteed to have you saying "awwww" for 80 pages ($14.95). Plus at Planetdog.com you'll find baseball caps in various colors that show your canine or feline allegiance with either an embroidered bone with "woof" written inside or a fish inserted with "meow" ($19.95). We all want to have pictures displayed of that favorite member of the family. Why not show Oem off in a sterling silver frame with a bone on top and "woof" written below the picture ($19.95). You'll also find great t-shirts and other apparel for your dog loving friends (or yourself) gifts for the home, and of course a great selection of beds, toys and leashes.

Petcetera This is a stylish, classy little pet boutique located on Magazine St. in the Garden District. In addition to a dazzling array of designer collars and leashes, Petcetera stocks an impressive inventory of toys, picture frames and collar charms. If your pooch is in need of a pre-Holiday party scrubbing, Petcetera also has a self-serve doggie wash in the back of the store complete with a claw foot bathtub. Gift certificates are also available.

Belladonna If you'd always thought of Belladonna as a thriving day spa and unique lifestyle store along Magazine Street, you were right. But while Belladonna offers hundreds of ways for us humans to pamper ourselves, owner Kim Dudek is a certifiable dog nut and as a result, the store also features a wonderful selection of amazing hand picked dog gifts and accessories. From classy note cards and books featuring beautiful black & white images of dogs to bowls, beds, delicious-smelling pooch soaps and accessories, you'll find something special and unique for the dog or dog person in your life. Gift certificates are also available.


Chiwawagaga If your pooch has a clothing fetish, you should put Chiwawagaga on your list of shopping destinations. Nestled into a quaint little pocket of a store on French Market Place, Chiwawagaga offers Holiday items such as Santa and elf suits, Santa hats, doggie stockings to hang on the fireplace and oodles of treats to stuff into the stockings.
Chiwawagaga also does a brisk Mardi Gras business just prior to the Krewe of Barkus with an impressive collection of custom costumes, jester hats and mardi gras accoutrements for the special pooch in your life.

EarthDogOnline.com At Earthdogonline.com, dog owners Kym and Dave Colella have brought together an assortment of fun, attractive and most of all durable products for dogs. The couple wanted to have products that their 11 dogs could roughhouse with and not mess up so that's when they began coming up with their own designs. Today earthdogonline.com offers a full line of collars, beds and toys. And for the more discerning shopper there are pewter Christmas ornaments depicting dogs as well as medallions or collar "charms".

SitStay.com A good board game can have you and your family and friends laughing and having fun all evening. Why not include your dogs in the action? At Sitstay.com you'll find a great game called "My Dog Can Do That!" ($20.95) that's a combination training session and competition. Pick a card from the trick deck and you have 30 seconds to get your pup to do the trick. The harder the trick, the more spaces you get to move forward on the board. And for the traditionalists there's a new game out this season based on an old favorite. In Dog-Opoly ($19.60) the pieces are pewter renditions of fire hydrants, dog bowls, cats and mailmen. If you're lucky you may draw the right card and pass "Go Fetch" to collect $200. But be careful not to land on "You Stepped in It" or you will have to move back three spaces to clean your shoes. Meander around Sitstay.com a little more and you'll discover a treasure trove of books and videos on everything from agility to canine cookbooks, dog clothing, greeting cards from Yuppy Puppy and much much more.
Sitstay.com also offers the Talk to Me Treatball ($19.95). You can record in your own voice any message you want your dog to hear, and when she plays with the ball the message will be played back. The ball also dispenses treats when the dog works a little bit to get at them, which gives her something to do on those long days when you're away.

ATailWeCouldWag.com A Tail We Could Wag came was the brainchild of Wendel Wirth an Idaho woman who once upon a time made a collar for her dog out of an old Guatemalan sash. When friends and others saw the collar they told her she had to make more and sell them. Wirth was skeptical at first until one day she came across a W.H. Auden poem she had scribbled on a photo of her dog "Aiko" that said, "In moments of joy, all of us wished we possessed a tail we could wag." With that inspiration, Wirth did begin making more colorful collars and leashes using the material she got from Mayan artisans in Guatemala, and selling them in her home town. The trend caught on, and eventually she had enough demand to hire others and start the company. Today, A Tail We Could Wag also sells brightly colored t-shirts, hand painted doggie "Zen bowls" and even belts for people that match the collars and leashes. These products are made strong for even the most rough and rugged pooches. Machine washable and weatherproof, the collars and leashes are sure to last for years to come.

Charitable Donation If you're still at a loss for something to get that animal lover on your list who has everything, then consider a gift that's in keeping with the true spirit of the holiday season- a charitable donation in their name to a local animal organization. Contributions can be made to a number of groups including, but not limited to, the LA/SPCA, the Humane Society of Louisiana, Jefferson SPCA or St. Francis Animal Sanctuary in Tylertown, MS. It's a nice way to give to both your friend or loved one and the animals in your community at the same time!

Keep an eye out for the LA/SPCA's Pause for Pets Donation Trees at 25 different businesses throughout the area. In exchange for a gift of as little as $10, donors can choose from a wide variety of holiday stockings and ornaments hanging on the tree. Each stocking comes with an insert explaining that a donation was made. It can then be given as a gift, if someone chooses Businesses participating in the Donation Trees include Jefferson Feed and Garden Center, A-1 Appliances, Vaquero's Restaurant, Three Dog Bakery and several spas and hair salons.